After many years of endeavour, and considerable expenditure, the Belfast & County Down Railway Museum Trust regrets that it has had to abandon its plans for the restoration of the railway from Saintfield to Crossgar and Ballynahinch as a Heritage Steam Railway.
This situation has arisen, not because the project was not practical or viable, or because of lack of funding, but simply because of the uninvited intervention of some so-called railway enthusiasts affiliated to another railway society not a million miles away from Ballynahinch; people who believe that they are entitled to interfere in, and disrupt the plans of others.      As a result of their actions the B.& C.D.R. Museum Trust lost £250,000 of European funding, and the Saintfield - Ballynahinch - Crossgar area lost a major tourist development.
The Trust is therefore relocating to the Ards and North Down area, and, if everything goes according to plan, and there is no further uninvited intervention from outside sources, we expect to have something on the ground very soon.
PLEASE VISIT US AT THE BANGOR MODEL EXHIBITION
AT GRANSHA HIGH SCHOOL, GRANSHA ROAD, BANGOR

SATURDAY and SUNDAY 22 and 23 APRIL

STAND No. 47 in HALL 1. 

Please keep watching our 'Plans Page' for further updates.
=================================

_
We would invite you to join with us in paying a very special tribute to the men and women of the 
British and Allied Armed Services who have been involved in the various conflicts from the First World War right up to, and including, those serving around the world today.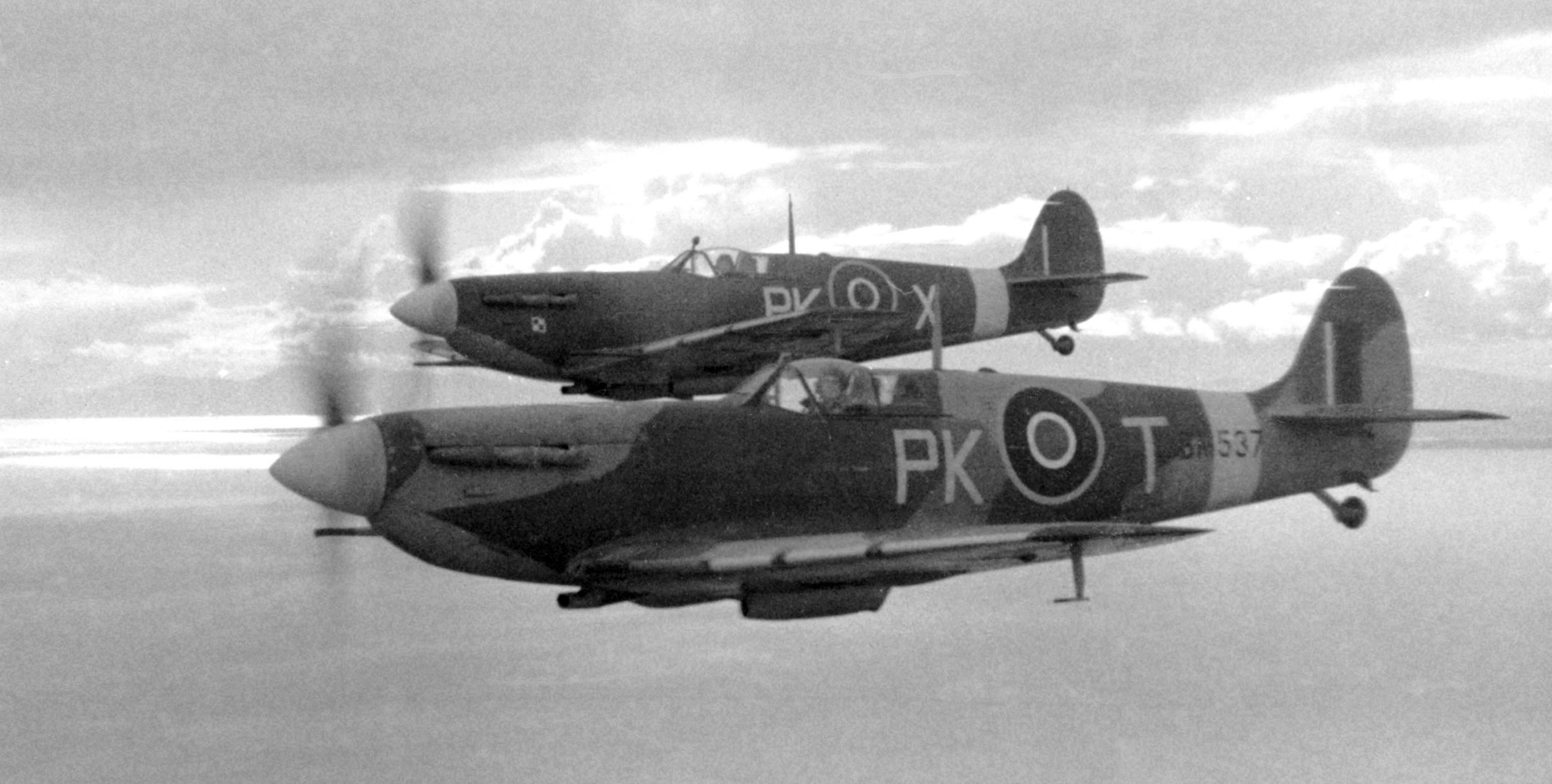 Spitfires from 315 Squadron (Polish) based at

​                    Ballyhalbert, Co. Down during WWII.                                                                                                 
 Catalina of 201 Squadron RNZAF

​ based at Castle Archdale near Enniskillen.

​ It was a Catalina from Castle Archdale that tracked down the Pocket Battleship 'Bismark'.

​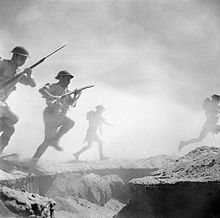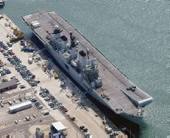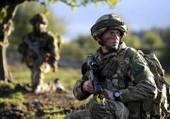 The B.& C.D.R. Museum Trust has agreed to raise funds for the purchase of two steam locomotives to be named 
'HERO' and 'REMEMBRANCE'
These two engines are expected to be used to handle the majority of services at   our new location, and because we are using the International track gauge of 4'  81/2", it is proposed to arrange engine exchanges with some of the Heritage Railways across the rest of the UK from time to time.  

We will thereby be able to provide a variety of operating locomotives at our own site, but will also allow other Heritage Railways to share in the special tribute to those who have fought and died over the years.
We have received considerable support towards this special tribute from a number of famous celebrities who have provided the items below.   We would invite individuals, restaurants, hotels, and other businesses to please purchase one of these items for their own collections, or for display on their premises, or alternatively to please support us in some other way.
​Ideally we would like to have at least one of the engines in place in time for the 100th anniversary of the end of the First World War in 2018, so all support possible would be really appreciated.
The following autographed items are signed originals, unless stated otherwise.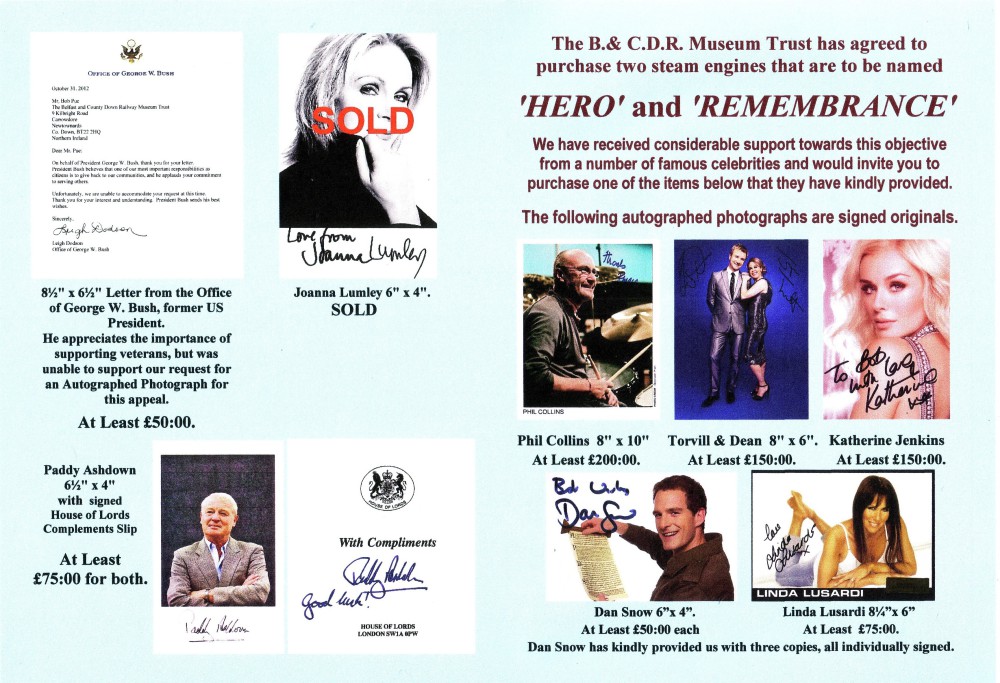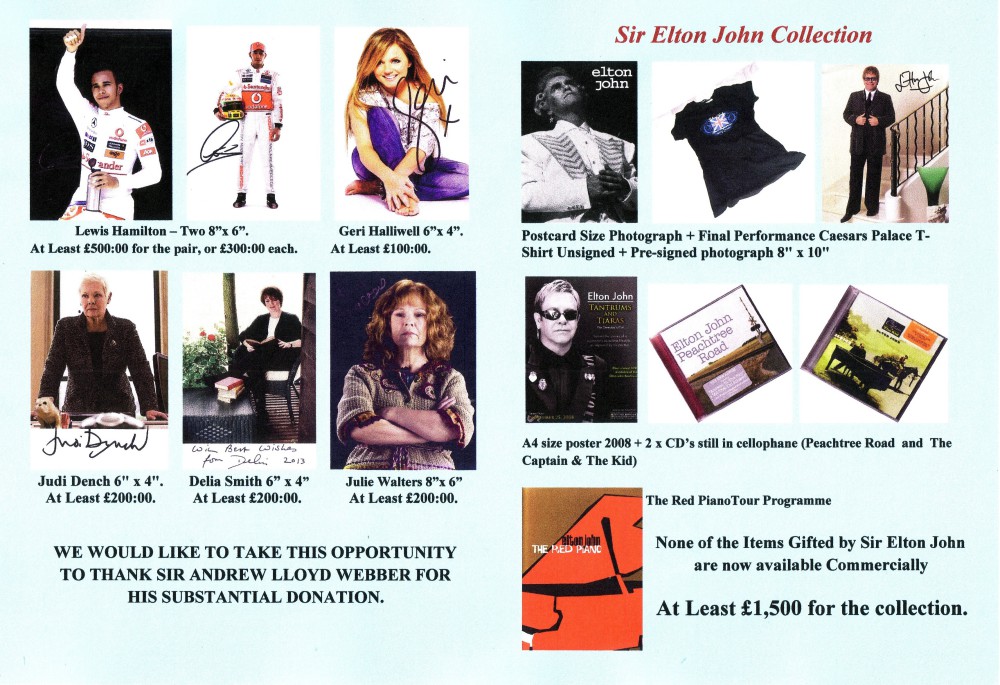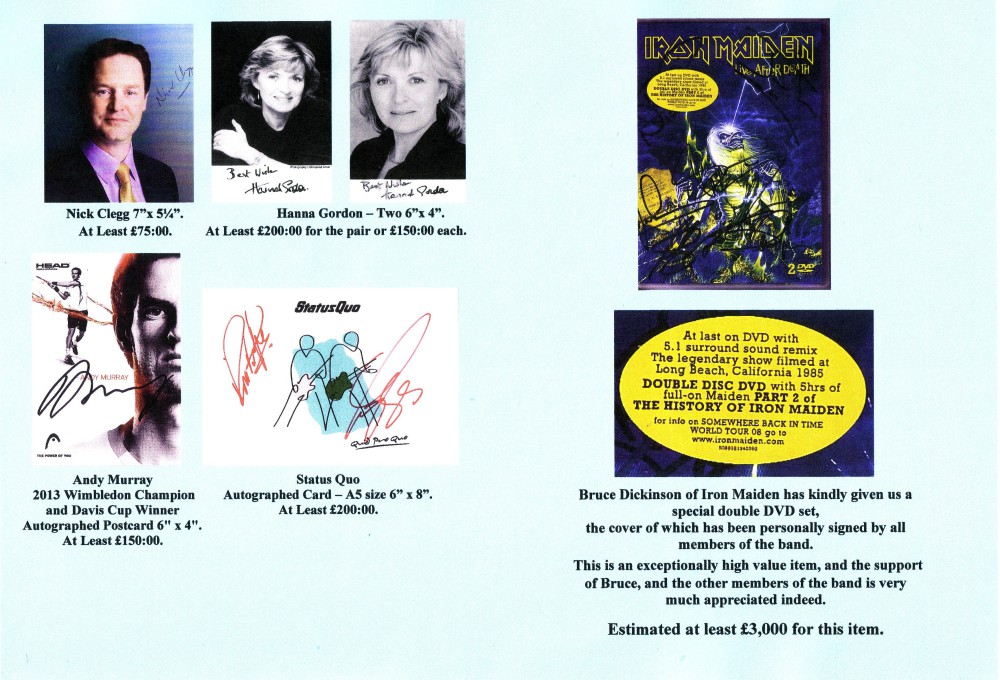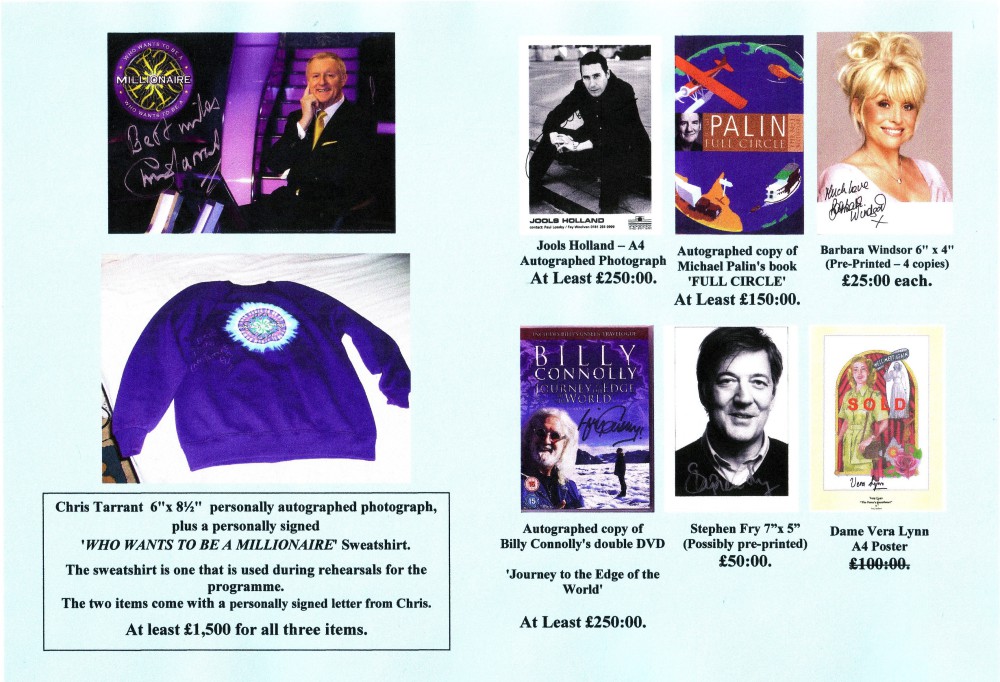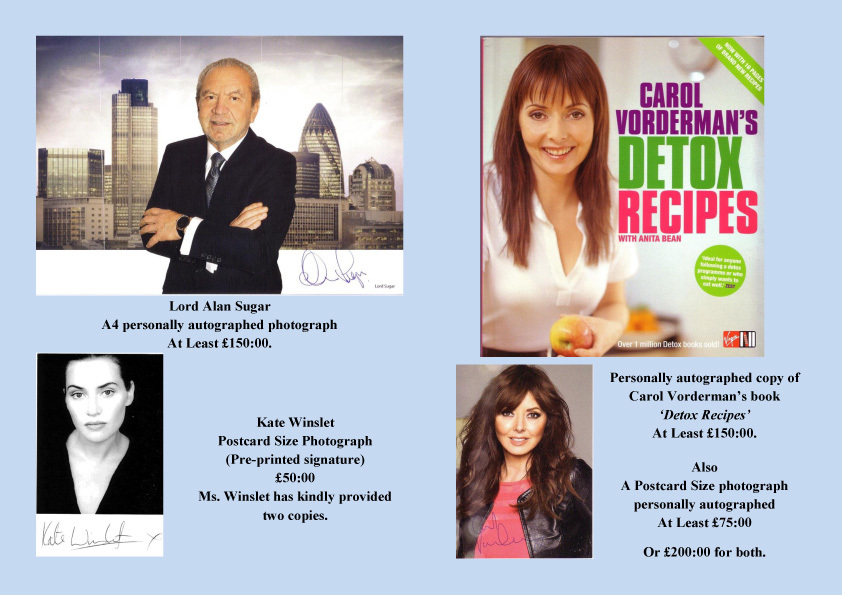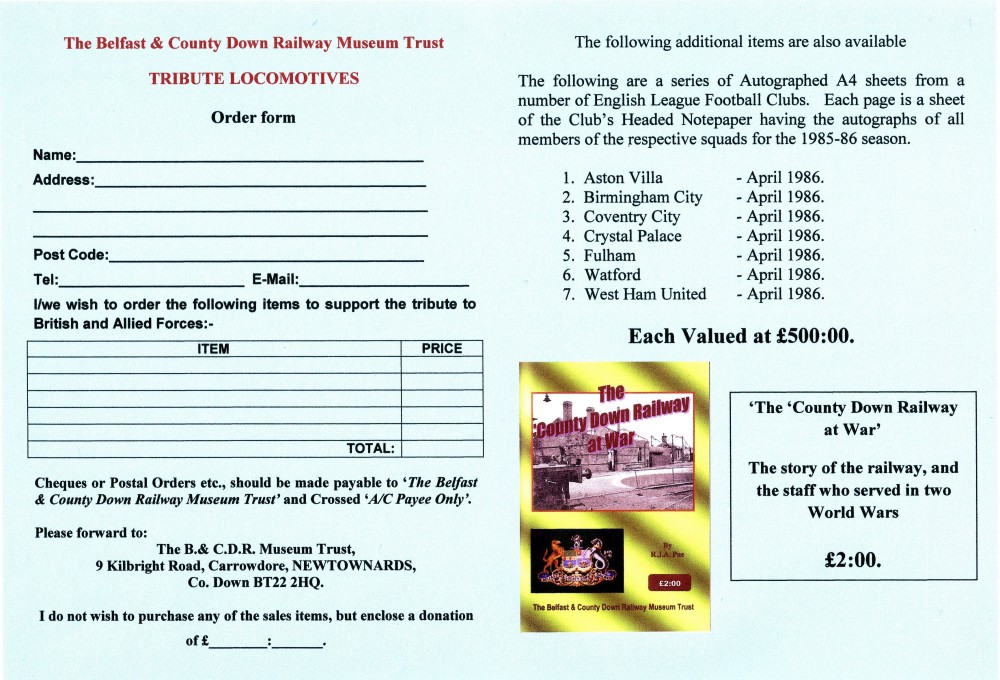 We would like to thank all of these celebrities most sincerely for their valuable support!
Click here to Download an Order/Donation Form